Potchen Award –For the best oral presentation given by a trainee.
Dr. Potchen received his bachelor's degree from Michigan State  University in 1954, his medical degree from Wayne State University in 1958, his master's degree in management from the Massachusetts Institute of Technology in 1973, and his law degree from the University of Michigan in 1984.
 He became Professor and Chief of Diagnostic Radiology, at Mallinckrodt Institute of Radiology at Washington University School of Medicine, then Professor of Radiology and Dean of Management Resources at Johns Hopkins University School of Medicine. In 1975 he accepted the position as Professor and Chairman of the Department of Radiology at Michigan State University.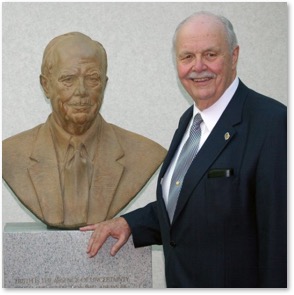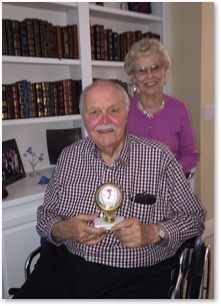 Passariello Award –For the best poster presentation given by a trainee.
Roberto Passariello was a greatly admired radiologist whose tireless dedication to his field is evident from the enormous body of literature he published during his career, the many congresses, seminars and courses he organized, and his work on the editorial boards of numerous scientific journals.
As well as serving as president of the ECR (1999) and the EAR (1999-2000), Passariello was president of the Italian Society of Cardiovascular and Interventional Radiology, the Italian Society of Magnetic Resonance Imaging, and the European Society of Magnetic Resonance in Medicine and Biology.
He received the ECR Gold Medal in 2003 for his outstanding contribution to and leadership in European radiology.