Dear SMRA Delegates and Past Attendees:
The Society of Magnetic Resonance Angiography (SMRA) is in the process of launching a new website and decided at the same time to implement a free yearly SMRA membership.
 Please click on the following link and join today:   SMRA free registration
 By signing up to be a members you will be entitled to the following:
MEMBER BENEFITS:
Registration discount to attend the Annual Scientific Conference
Access to the full database of historical programs and past proceedings
The ability to participate in SMRA forums
Networking & mentoring opportunities with the top experts in the field
Access to website private pages for members only
Staying informed of latest SMRA news,  guidelines and Case Studies
Ability of post jobs to the online Career Centre.
Thank you in advance and we look forward to seeing you at the upcoming SMRA 2021 Conference – September 10-12, 2021. This conference will be a hybrid platform (in person in Beijing and virtual platforms: Pheedloop &  Gathertown. Please mark the dates in your calendar.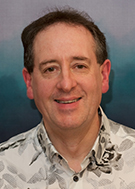 Dr. Giles Roditi
SMRA President